Ladies Pairs – Jenny SMITH & Jenny CREAMER
Open Gender Sets – Ron STRINGER
Ladies 100up – Pauline VECK
Mixed Pairs – Barb NESBITT & Peter SCHWENNESEN
Ladies Triples – Jenny CREAMER, Jenny SMITH & Chris BURTON
Ladies Fours – Mary GARDNER, Marlene WOOD, Pauline VECK & Chris BURTON
Men's Triples – Ron STRINGER, Ian CARTER & Tony ROBERTS
Men's Fours – Ron STRINGER, Paul BEAUMONT, Tony ROBERTS & Peter SCHWENNESEN
Each year the 'Aussies Vs Poms' test is held and is a great fun day to dress up in national gear and fight for the Ashes. PNBC has a considerable number of bowlers of British descent and the friendly rivalry has grown in recent years.
There is a short YouTube video of last year's event called 'PNBC Ashes 20018'.
PNBC holds its Opening Day in September each year.
Federal, State politicians, and the Mayor of Onkaparinga Council normally attend and have official roles.
The first bowls are rolled b the previous year's Club Champions and then bowlers roll a few ends to signify the start of the season.  A shared afternoon tea concludes the day.
We have hosted this under 18 year old's program in recent years. The purpose is to introduce lawn bowlers to younger people, provide them with fun activities and give technical support from our coaches.
The program lapsed in 2017/18 but we hope to resume with promotional support from BowlsSA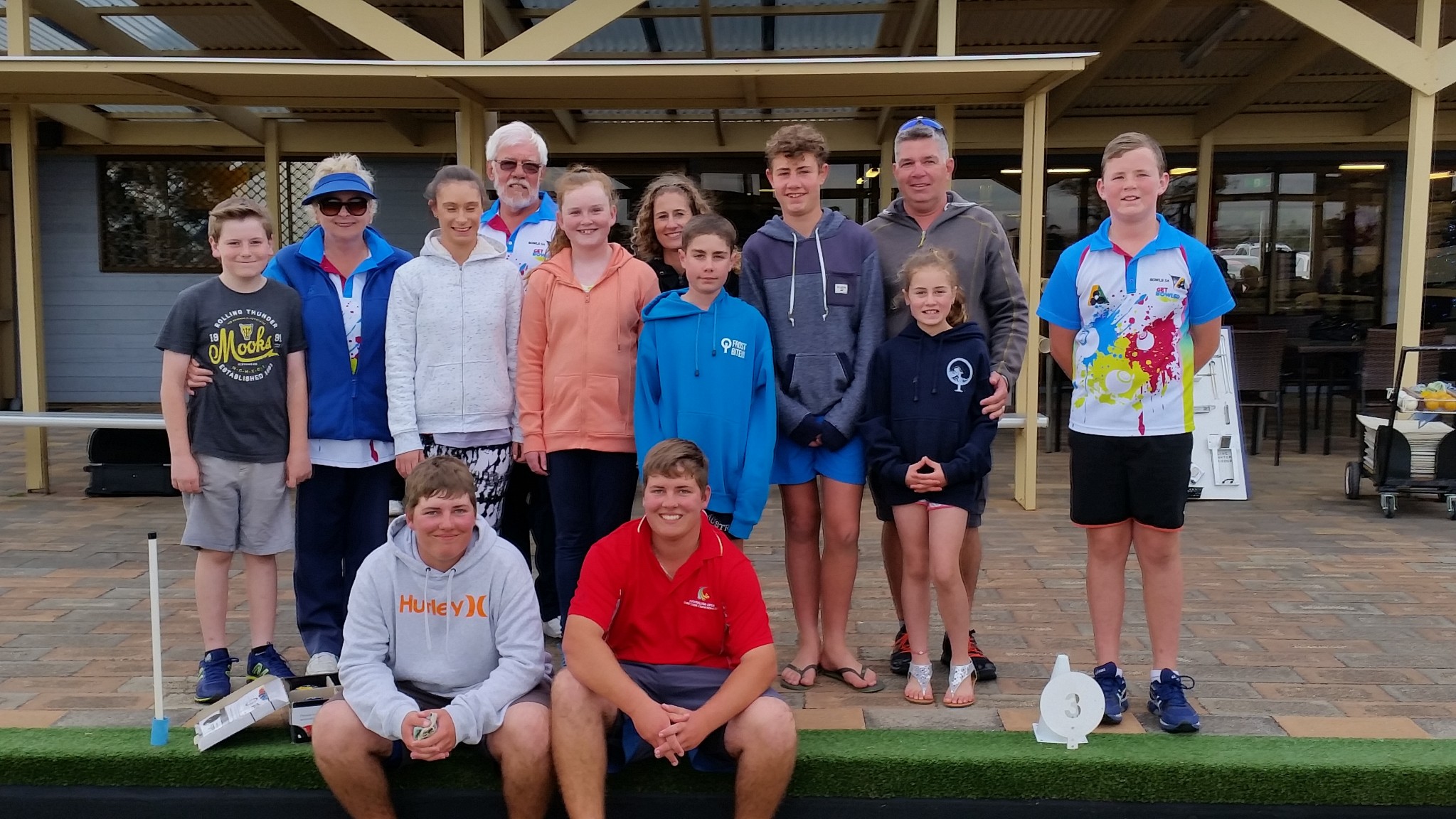 PNBC had 7 teams in Saturday Open Gender competition, 4 teams for Wednesday men's and 3 Ladies teams for Thursdays Pennant in the 2017/18 season.